Public Adjuster in Pembroke Pines, Florida.
Your Public Adjuster in Pembroke Pines Since 2007. We Only Represent you!
Inspections are always free, and we only get paid when you do.
Available and Standing by. Call a Public Adjuster in Pembroke Pines!
SUBMIT THIS FORM. FREE CONSULTATION. HOW CAN WE CAN HELP YOU?
Information is ALWAYS kept confiential.
Your information is safe & secure
YOU DESERVE A FULL AND FAIR INSURANCE SETTLEMENT. NO EXCEPTIONS!
We are a Five Star Rated Public Adjuster in Pembroke Pines, Florida. Call for a Free on-site Claim Inspection.
FAPA is your best choice if you are looking for a public adjuster in Pembroke Pines, Florida. FAPA has grown to be one of the most well respected firms in the state. Established in 2007. Our adjusters are well versed in the language of insurance claims and are experts in documenting damage, estimating your loss, and representing you against your insurance company. Call us for new, underpaid, or even denied claims. In Pembroke Pines, we handle residential and commercial claims such as water and mold damage, cast iron pipe claims, storm claims, hurricane claims, and we work only for you, the insured.
Our reputation is unmatched in the insurance claims business. We are proud to have helped more than 600 happy clients who refer their friends and family to us.
Need a Public Adjuster In Pembroke Pines, FL? We Can Help You Too!
Call For a Free Inspection
Call Florida Allstar Public Adjusting if you need a public adjuster in Pembroke Pines. No Waiting! Florida Allstar Public Adjusting is your advocate. We will inspect your damages the same day and give you an honest evaluation and opinion of your claim and estimate of recovery amount. This evaluation is always free of charge.

We Represent and Fight for You
Florida Allstar Public Adjusting gets to work right away as your private insurance claim adjuster

. We create an estimate and fully document your entire loss. We then meet your insurance company adjuster and represent you at inspections, and aggressively fight for your full recovery. Call FAPA today for a free claim evaluation.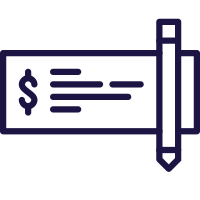 Get the Money You Deserve
Get paid the full amount you deserve on your claim. We want you to have the correct and full amount of settlement money so you can get your property back to pre-loss condition, and get the stress behind you. The most satisfying part of this business is handing you a big fat check.
Your Insurance Company Has an Expert, So Should You.
We Are Your Public Adjuster in Pemroke Pines.
The number one claim we see as a public adjuster in Pembroke Pines, is water and mold damage in the kitchen and bathrooms. Pipes break and Leak which cause damage! We also handle damage caused by air conditioner condensation lines, and water heater leaks.
Hurricane and Wind Damage
In Florida, hurricanes, tornados, and thunderstorms are very common. These natural occurrences lead to property damage. If you have a claim or just a question, FAPA is here to help. Call for wind damage big or small. We are here to help!
Did you have a fire in your house? Even a small kitchen fire can cause devasating smoke damage that permeates throughout your house. Call us and we can help. We are experts when it come to fire and smoke damage.