---


Pay NOTHING upfront.
Our Public Adjuster fees are ALWAYS contingent upon settlement.
Call us FIRST, before filing your claim!

Main Office:
954-659-8333
CALL NOW if you have ANY of the FOLLOWING:
Water Leaks and Pipe Burst
Water damage claims can arise from broken dishwasher water feed lines, refrigerator ice maker lines, shower pans, toilet, sink, underground pipes, air conditioner, and your roof.  Any one of these water sources are sure to cause a huge mess in your home. Learn More…
Hurricane Public Adjuster
As a Public Adjuster, I am trained, licensed and bonded to handle Hurricane claims which cause damaged roofs, damaged screen patio enclosures, interior damaged floors, ceilings, drywall, etc. Learn More…
Roof Leak Claim
When a roof leaks, water comes down through the structures and can cause damage to your ceilings, walls, furniture, cabinets, and belongings.  Consequently, the ensuing damage to interior structures should be covered in almost any type of roof leak/water damage claim. Learn More…
Mold Claim
Mold is everywhere.  It is naturally occurring in the environment and in the air.  It would be virtually impossible to eliminate it completely.  It's only when the colonies of mold overgrow, that you begin to have a problem.
Learn More…
Fire Claim
Many times fires start in the kitchen area, when something is left unattended on the stove, oven, or bar-b-que .  But, fires can start anywhere in your home or business.
Learn More…
Smoke Damage Claim
You need a public adjuster if you had a fire in your home. Because smoke is airborne, it will spread into an area of your home which is very far from the source.   This type of damage is often not addressed by your insurance company. You will need a public adjuster to handle this to insure you will receive a proper settlement. Learn More…
Business Interruption Claim
What happens when your business is down due to a hurricane, fire, or even a power outage?  Do you know you may be covered under what is known as business interruption coverage?  This means that your insurance company may be responsible for lost business revenue.  You need an experienced adjuster on your side…
Learn More…
Home and Business Claims
Complete restoration is what you want.  Our office works for you to settle both residential or commercial insurance claims.  Insurance claims can get very complicated.  Remember, your insurance company is required to settle your claim fully and fairly, to bring you back to pre-claim status.
Learn More…
Flood Damage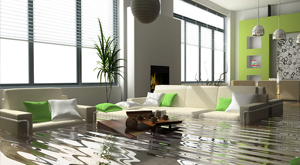 When water rises up from the outside and comes into your property, that's a flood, and you will have to have a separate flood policy administered by the National Flood Insurance Program.  Floods are caused by a levee breach, a storm surge, or even just a flooded street due to rain.  Often times, insurance companies like to pass the responsibility on to flood insurance policies, and the flood insurance company likes to blame the damage on homeowner insurance.
Learn More…
Areas We Service
Please Call Us. Florida Allstar Public Adjusting has happy clients all over the state of Florida. Broward County, Dade County , Palm Beach. Collier County, Aventura, Bal Harbour, Boca Raton, Boynton Beach, Coconut Creek, Cooper City, Coral Springs, Dania, Dania Beach, Davie, Deerfield Beach, Delray Beach, Fort Lauderdale, Fort Myers, Hallandale, Hibiscus Island, Hillsboro Beach, Hollywood, Jupiter, Key Biscayne, Kissimmee, Lake Worth, Lantana, Lauderhill, Lauderdale Lakes, Lighthouse Point, Loxahatchee, Manalapan, Marco Island, Margate, Miami, Miramar, Miami Beach, Naples, Oakland Park, Orlando, Palm Beach, Palm Beach Gardens, Panama City Beach, Parkland, Pembroke Pines, Pensacola, Pinecrest, Plantation, Pompano Beach, Port St Lucie, Royal Palm Beach, Sarasota, South Beach, Sunrise, Sunny Isles Beach, Tamarac, Tallahassee, Wellington, Weston, West Palm Beach, Wilton Manors.